I qualified in 1981 and have always worked as a Project Architect – as a Director in medium and large practices, and from 2009-2016 in my own LLP practice. A consistent theme in my work has been built environment sustainability, through the buildings and places I have designed and delivered, and through research and advisory activities. One of my mid-career projects won an RIBA Regional Design Award (and was a Stirling Prize 'long-list' candidate) and several have been shortlisted for Housing Design Awards. I was Chair of the RIBA's Sustainable Futures Committee and was the RIBA's Climate Change Ambassador 2015-2017 including attending COP21 in Paris, also I act in a consultancy role as a Design Advisor to RIBA Competitions.
I am now a Visiting Professor and design consultant, sit on local and national design review panels, and author and chair a number of policy review and research projects for UK governments and others.  I am a member of the multi-disciplinary campaigning group The Edge, a Board member of the Passivhaus Trust and Chair of the Good Homes Alliance.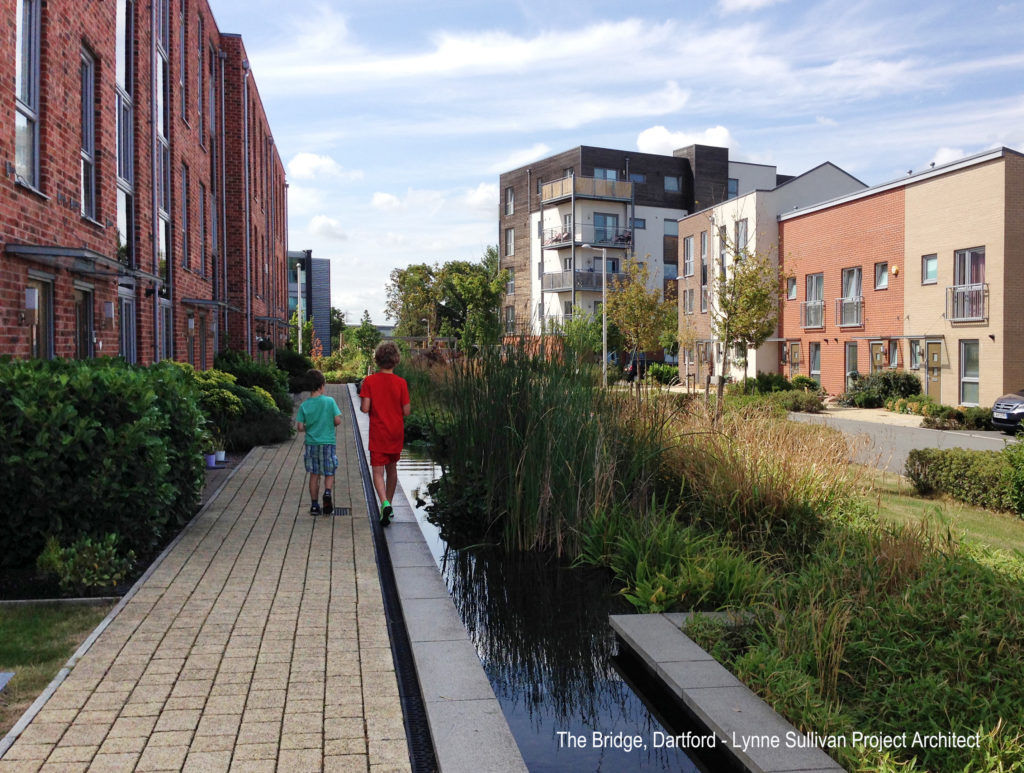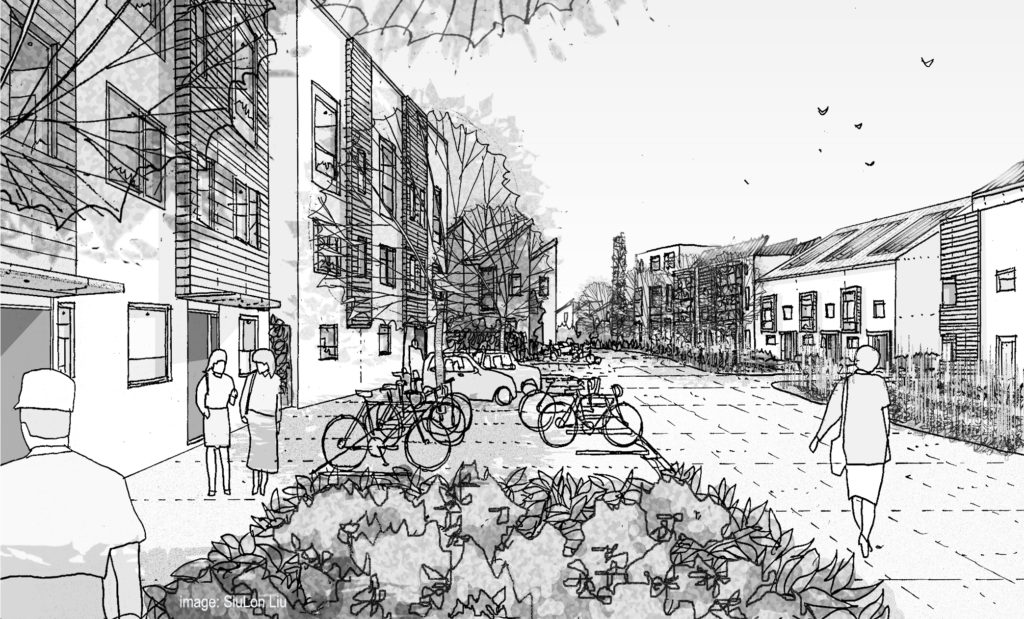 My research and writing includes chairing the Expert Panel for the Scottish Government whose report "A Low Carbon Building Standards Strategy for Scotland", was first published in 2007, and updated 2013; authoring and chairing a number of projects for Zero Carbon Hub including the Ventilation and Indoor Air Quality Taskgroup; and most recently chairing the Buildings Mission 2030 Taskgroup for the Green Construction Board whose report on halving all energy use in new buildings is now published on the CLC website (see here for the report, and here for the recommendations).
I believe that delivering a 'net positive' built environment is the challenge of our times!
Please note the examples referenced here do not represent – by any means – my total output so please contact me if you require further information on these or any other projects I or sustainablebydesign, the practice I co-founded, have been involved with.